Intelligent
Sheet Music
Register as an early Beta tester to access a free library of scores and preview the new standard in sheet music.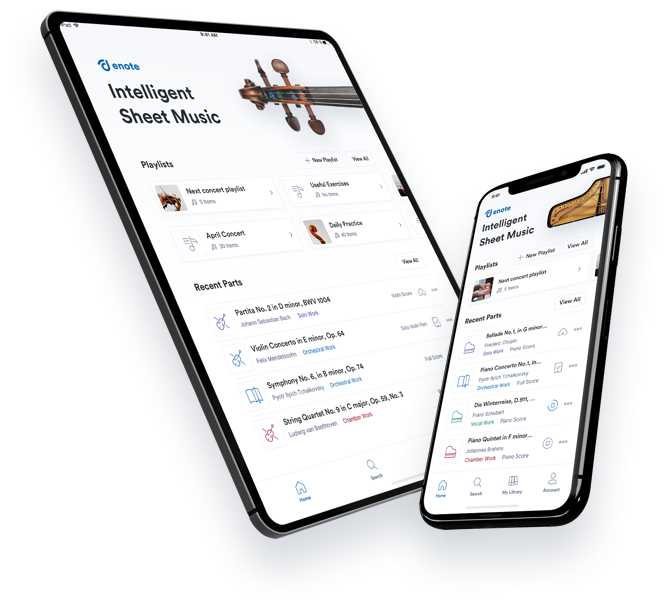 What's included
in the

Beta
Partial library
A selection of professional scores in Enote's native digital format, including Digital Urtext Editions.
Personalized layouts
Update the size and style of notation to suit your preference and screen dimensions.
Digital-only features
Try out digital-only features like Smart Annotations, Instant Transposition and Quick Navigation.
Easy printing
Print your scores with or without annotations, in any paper layout, straight from your device.
Project organization
Create playlists for each of your commitments, and use annotation layers to easily access different working versions of the same score.
Smart annotations
Use annotation rules to automatically highlight parts in your scores, or write with intuitive drawing tools that rescale across devices.